Paws of Fury: The Legend of Hank
PG | 1 hr. 43 min.
Opened Friday, July 15th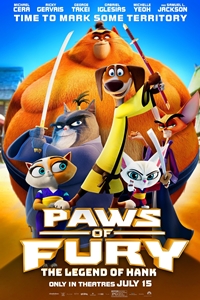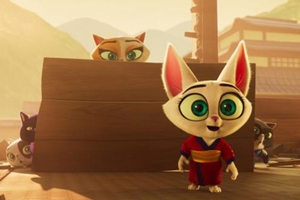 Synopsis
A hard-on-his-luck hound Hank finds himself in a town full of cats who need a hero to defend them from a ruthless villain's evil plot to wipe their village off the map. With help from a reluctant teacher to train him, our underdog must assume the role of town samurai and team up with the villagers to save the day. The only problem - cats hate dogs!
Director
Rob Minkoff, Mark Koetsier, Chris B
Cast
Michael Cera, Ricky Gervais, Mel Brooks, George Takei, Aasif Mandvi
Advisory
Rated PG for action, violence, rude and suggestive humor, and some language.